More Related Stories
WestClinTech Announces a Simple Solution to One of the Messiest Problems in FAS and SOX Compliance
The Company's XLeratorDB SQL Server Function Library Replicates Excel Financial Calculations on the Database -- Eliminating Costly, Time-Consuming Spreadsheet Errors
November 12, 2009 --
!-- AddToAny BEGIN -->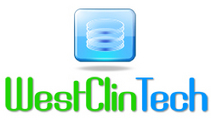 IRVINGTON, NY -- (Marketwire) -- 11/12/09 -- WestClinTech, a young start-up company, has developed a new way to take some of the pain out of year-end closings. The company's flagship product, XLeratorDB, is a set of database tools that eliminate the need to rely on spreadsheets for critical financial reporting functions, solving one of the messiest FAS and SOX compliance problems.
In today's strict regulatory environment, spreadsheets can be a nightmare. All too often they are filled with critical, material information. But, just as often they are riddled with errors, inconsistencies and out-dated data. And that can mean untold hours of wasted time and aggravation on checking and rechecking data for the CFOs and CPAs who have to certify year-end reports.
XLeratorDB's SQL Server function library gives financial executives a new way to avoid these problems altogether -- by running all of their Excel spreadsheet calculations right on the database layer. That means all critical information is strictly controlled, easily audited and can be tracked back to a single, reliable, central source.
"We think XLeratorDB is a real game changer for FAS and SOX compliance," said WestClinTech CEO Charles Flock. "With spreadsheets, simple mistakes like copy/paste errors, inconsistencies between shared versions and stale data can get compounded and create really big problems for people who have to sign off on financial reporting."
Databases, on the other hand, usually contain the most accurate and up-to-date information companies need for certified financial statements. "XLeratorDB can eliminate a lot of the common mistakes," Flock added. "And since the product installs painlessly, requires no specialized training and costs only $250 per server, the ROI is pretty hard to beat."
About WestClinTech:
WestClinTech (http://www.westclintech.com/) is a software developer based in Irvington, N.Y. The company's flagship product, XLeratorDB, is a set of SQL Server function libraries that perform the same analytic calculations found in Excel spreadsheets. Running directly on the database layer, XLeratorDB adds hundreds of business functions to SQL Server's native capabilities, giving it analytic power in finance, statistics, math and engineering that no spreadsheet can match.
Copyright @ Marketwire
Related Keywords:
database, Excel, SQL Server, Compliance, FAS, SOX, function library , Marketwire, Financial, Business, Outdoor Sports, Other,
---
Source:Marketwire. All Rights Reserved