More Related Stories
ViewSonic Breaks $700 Price Barrier With New, Best in Class 1080p Projector
ViewSonic PJD7820HD Delivers Projection Combination of 1080p, 3000 Lumens and an HDMI Connection at an Unrivaled Street Price
February 12, 2013 --
!-- AddToAny BEGIN -->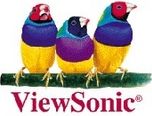 WALNUT, CA -- (Marketwire) -- 02/12/13 -- Following the recent revamp of its PJD5, PJD6 and PJD7 series, ViewSonic Corp., a leading global provider of computing, consumer electronics and communications solutions, brings Full HD projection to SMBs and home office users at the unmatched price point of just $699 with the PJD7820HD.
"As more and more business applications run on high definition resolution, the demand for 1080p projectors in the business world has been on the rise," said Roger Chien, product manager for ViewSonic. "Our new PJD7820HD offers best in class price-performance for a Full HD 1080p DLP projector on the market today, making it the ideal crossover model for both SMBs and home office consumer use."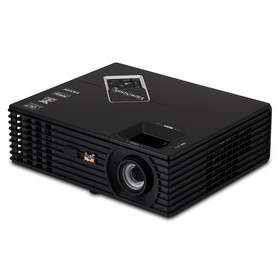 An expansion of ViewSonic's PJD7 specialty series, the DLP® PJD7820HD pairs 3000 ANSI lumens and a 15000:1 contrast ratio for brightness with Full HD resolution for crystal image clarity. Packed with features, this 3D Blu-ray® ready projector includes the latest HDMI connection, multiple PC and video input options (dual VGA, composite, S-video, RS232, VGA/audio out), 1.3x optical zoom, vertical keystone correction and an integrated speaker. Designed as a business office projector, the PJD7820HD is perfect for displaying graphic intensive applications, CAD engineering drawings or high-def multimedia files. Plus, the versatile PJD7820HD can also be used for watching Blu-ray movies. Add in a filter-less design and a DynamicEco™ "standby" energy-saving mode reducing brightness down to 30 percent when the projector is not in use, the PJD7820HD delivers enhanced product reliability and virtually zero maintenance.
The PJD7820HD comes with a three-year limited parts and labor and one-year lamp warranty, along with Express Exchange® Service*. The projector will be available in North and Latin America in late February for an ESP of $699.
For further information, visit ViewSonic.com or follow ViewSonic on the Company blog, Facebook, YouTube and Twitter.
About ViewSonic
Founded in 1987, ViewSonic's mission is to be the preferred global brand of visual solution products as we continue to focus on display-centric product offerings including LED monitors, projectors, digital signage displays, and cloud computing solutions. ViewSonic continues to pioneer in visual technology innovation to build a connected and ever-reaching digital future. ViewSonic® Corporation is headquartered in Walnut, California. For further information, please visit ViewSonic.com.
ViewSonic's Finch Club offers resellers an opportunity to benefit from specialized product training and discounts. To sign up, please visit FinchClub.com.
*One (1) year Express Exchange® Service requires product registration.
Trademark footnote: All corporate names and trademarks are the property of their respective companies.
This news release contains forward-looking statements that reflect the Company's expectations with regard to future events. Actual events could differ significantly from those anticipated in this document.
Image Available: http://www2.marketwire.com/mw/frame_mw?attachid=2226205

Editorial Contact:
Trish DaCosta
LEWIS PR for ViewSonic Corp.
619-677-2700
viewsonic@lewispr.com


Copyright @ Marketwire
Related Keywords:
Projector, ViewSonic, 1080p projectors, PJD7820HD, 3D Blu-ray ready , Home, Displays, High Def (HD), Projection, Home Office, Computers/Home Office, Communications, Movies & Music, DVD, Displays, Speakers, Movies by Genre, CAD, Consumer Electronics, Display, Prosumer/Consumer, Business, Blu-ray/HD DVD, Projector, Digital Signage, Consumer Electronics, DVD Hardware, Anim, Broadcast Technology, CAD/CAM/CAE, Consumer Technology, HDTV, CAD/CAM, Consumer Electronics, Cloud, Marketwire, Science, Consumer Electronics, Business,
---
Source:Marketwire. All Rights Reserved