More Related Stories
Pega Cloud Achieves Service Organization Controls (SOC 2) Certification
Status Assures Users of Stringent Controls Over Security and Availability
February 25, 2013 --
!-- AddToAny BEGIN -->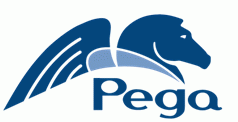 CAMBRIDGE, MA -- (Marketwire) -- 02/25/13 -- Pegasystems Inc. (NASDAQ: PEGA), the leader in Business Process Management (BPM) and a leading provider of Customer Relationship Management (CRM) solutions, announced that its Pega Cloud® offerings have been certified to higher levels of security and reliability, with SOC 2 certification. Service Organization Controls (SOC) are a series of accounting standards that measure the control of financial information for a service organization. They are covered under both the SSAE 16 and the ISAE 3402 professional standards.
SOC 2 provides a rigorous reporting framework for non-internal control over financial reporting (ICFR) circumstances related to security, availability, and privacy. Under SOC 2, control objectives are pre-defined based on structure provided by Trust Services Principles and Criteria. The purpose of SOC 2 is to convey trust and assurance to users of a system that the service organization has deployed an effective control system to effectively mitigate operational and compliance risks that the system may represent to its users.
Pegasystems has been at the forefront of delivering enterprise-level cloud solutions that meet the needs of the world's largest and most sophisticated organizations. Pega Cloud delivers a 99.95 percent SLA and its control architecture has already helped clients meet both industry specific and geographic regulatory requirements, including HIPAA, PCI DSS, FDA 21 CFR Part 11, and European Union Data Privacy. Achieving SOC 2 certification further enables enterprises that have previously had security concerns about the cloud to consider it as a viable option. Pega Cloud does not lock clients into a deployment option, enabling customers to seamlessly move between cloud and on-premise deployments, depending on the needs of the business.
Quotes & Commentary:
"For over four years, some of the world's largest financial services, healthcare and insurance companies in the Americas, Asia and Europe have entrusted Pega Cloud to run some of their most mission-critical Pega applications while meeting their specific regulatory compliance requirements," said Douglas Kim, Managing Director of Product Marketing at Pegasystems. "With the SOC2 Certification, Pega Cloud has third party validation that we meet and exceed the security, privacy and accessibility requirements that our enterprise clients require when they consider the potential for deploying solutions on the cloud."
Supporting Resources:
RSS Feeds for Pegasystems Press Releases, Pegasystems Media Coverage and Pegasystems Events
About Pegasystems
Pegasystems revolutionizes how leading organizations optimize customer experience and automate operations. Our patented Build for Change® technology empowers business people to create and evolve their critical business systems. Pegasystems is the recognized leader in business process management and is also ranked as a leader in customer relationship management software by leading industry analysts. For more information, please visit us at www.pega.com.
All trademarks are the property of their respective owners.
Press Contacts:
Brian Callahan
Pegasystems Inc.
[email protected]
(617) 866-6364
Twitter: https://twitter.com/pega

Christa Conte
Hotwire PR
[email protected]
(646) 738-8962


Copyright @ Marketwire
Related Keywords:
Pega, Pegasystems, Pega Cloud, Cloud, Security, Service Organization Controls, SOC 2, Marketwire, Inc.,Financial,Internet Technology,Business,
---
Source:Marketwire. All Rights Reserved