More Related Stories
Online Mortgages Significant Driver of Lenders' 2012 Revenue Stream
CapWest Mortgage grows Loan Volume by $400 Million in 2012, Anticipates 30 Percent Jump in Application Volume in 2013
February 07, 2013 --
!-- AddToAny BEGIN -->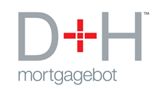 MEQUON, WI -- (Marketwire) -- 02/07/13 -- A review of more than 1,000 mortgage lending institutions using "smart" online lending technology has revealed that the online channel critically enhances banks' and credit unions' revenue growth. CapWest Mortgage, of Overland Park, Kans., for instance, underwent improvements in profitability, significantly expanding market share by growing loan volume from $1 billion to $1.4 billion between 2011 and 2012. The bank, a division of Farmers Bank & Trust, N.A., aggressively used Mortgagebot's (www.Mortgagebot.com) front-end point-of-sale automation, EnterprisePOS, to take in loan applications and engage customers throughout loan processing and underwriting. Collectively, users of the Mortgagebot Enterprise™ end-to-end lending platform took in more than 1 million applications in 2012, about a 50 percent increase over the 660,000 applications of 2011.
"We are finding that there is a solidified commitment to 'smart' online technology deployment among lenders as they see a strong link between the online channel and their continued viability and profitability," said Matt Cotter, senior vice president of sales and marketing at Mortgagebot, a D+H company. "In fact, Mortgagebot's client numbers reached an all-time high in 2012 and our review also found that many lenders' online volumes far eclipsed their traditional avenues of application, such as in-branch or over-the phone intake."
Mortgagebot's parent company, D+H, a leading provider of secure and reliable solutions to North American financial institutions, offers products and services that allow its customers to focus on serving their customers. Through Mortgagebot, it continually strives to keep lenders, such as CapWest Mortgage, on the cutting edge of online technology so they can improve return on investment and meaningfully impact their bottom lines. "We believe our clients are best positioned to capture and convert more business through application and loan-processing optimization," Cotter said. "Taking applications online has become both a necessity and a new industry standard; lenders taking to the online channel are making the right moves toward improved profitability and ultimately investing in their financial health."
Online Capability Is Game-Changer in Mortgage Industry
Industry fluctuations make online-application capability a necessity for long-term lending success. Built-in optimization of online-application capability has changed the face of mortgage lending because of its success in adjusting to external factors -- for example, threat of the fiscal cliff and fluctuating interest rates. The channel, by far the lowest cost channel for loan-volume growth, can give lenders cost-efficient scalability through the right platform.
"D+H's long experience, coupled with Mortgagebot's expertise, has given us a deep understanding of the role technology plays in today's financial services marketplace, allowing us to provide financial institutions, such as CapWest Mortgage, with the technological flexibility to adapt to a changing market," said Cotter.
CapWest Mortgage used Mortgagebot's per-loan pricing scheme to take in more than 14,000 online loan applications in 2012 and projects volume will jump to 18,000 in 2013, provided interest rates remain similar to 2012 levels. The bank's use of the platform's automation, which eliminates redundancy and helps it maintain full regulatory compliance, also enabled loan originators to more quickly render a loan decision, further reinforcing profitability. Its loan officers closed on average 24 loans per month, reaping time savings of nearly 5,000 hours.
Customer Preference and "Smart" Technology Create Self-Growing Environment
With the exploding global mobile trend of smartphones and tablets, consumers are increasingly conducting business online, including mortgage-shopping. In fact, smartphone subscriptions are projected to reach 3.3 billion worldwide by 2018, with 58 percent of current subscribers already using their personal subscriptions in their workplace, according to Ericsson Consumer Lab. Pervasive access to the online channel will only reinforce its significance to mortgage lending. Consumers' gravitation to the channel, combined with the user-friendly framework of "smart" online lending technology, sets up a self-feeding cycle, in which lenders can grow online loan volume while more and more consumers submit online applications for the technology's ease-of-use.
CapWest Mortgage found that in 2012 about 12 percent of its application leads came through on weekends. Online-application capability meets client preference because it sets up 24/7 visibility, allowing consumers to research mortgage rates and information or apply at any time or day. The intuitive framework of "smart" technology also makes navigation of the application process a straightforward process and attracts quality borrowers. In fact, 89 percent of CapWest Mortgage clients who begin the application complete it the same day, with 98 percent submitting the application within seven days. Moreover, in 2012, the bank approved 38 percent of its online applications and, by early 2013, increased the approval rate to 45 percent, a result of Mortgagebot's identification and removal of outdated underwriting requirements from the bank's system. Additional applications are approved once loan officers review them for human errors, such as typographical mistakes on assets.
Functionality-Rich Online-Application Capability Attracts Consumers
Consumers not only expect to be able to apply online, but they also demand ease-of-use to extend throughout all aspects of loan processing. For lenders to enhance their profitability, they must seek out superior quality and functionality of "smart" online technology, which ultimately determines the degree of customers' ease-of-use. The Mortgagebot Enterprise™ platform has staying power because Mortgagebot delivers on customer expectations by consistently adding online functionality. For instance, the company recently tightened the user experience and conversion path to increase customer satisfaction with the application and origination process, ultimately enabling lenders to reap higher conversion rates.
Monte Robbins, president and CEO of CapWest Mortgage, says the platform provides on-demand answers, including real-time pricing, which is precisely the self-serve environment that clients want. "The return on our investment is great," he says. "We have experienced tremendous time savings to our employees and clients and we definitely see the platform as an affordable alternative to any other available system because it provides us with the precise leverage to increase our earnings."
About D+H
D+H is a leading provider of secure and reliable technology solutions to North American financial institutions. With a long history as a trusted partner to banks, credit unions and other financial services providers, D+H's solutions allow our customers to focus on serving their customers. D+H offers a wide spectrum of technologies and services that are designed to help financial institutions stay competitive by supporting specific areas of their business as well as overall operations. D+H's diverse and growing portfolio includes everything from lending technologies, to loan administration services, to payment solutions including cheque and value-added membership marketing programs. In 2012, D+H rose to 35th on the FinTech 100, a ranking of the top technology providers to the global financial services industry.
For more information about D+H, visit www.dhltd.com.
About Mortgagebot
Mortgagebot (www.Mortgagebot.com), a D+H company, provides mortgage and consumer lending technology to nearly 1,300 clients nationwide. Mortgagebot delivers the award-winning, end-to-end platform -- Mortgagebot Enterprise™ -- as a scalable, web-based solution for lenders to maximize their lending potential and streamline all origination processes. With Mortgagebot EnterprisePOS™, lenders can automate every point-of-sale channel where business is captured: consumer-direct, branch, and loan officer, and integrate directly into the all-in-one Mortgagebot EnterpriseLOS™ -- for processing, closing, imaging, and secondary marketing -- or to third-party loan origination systems.
Mortgagebot also offers Mortgage Marvel (www.MortgageMarvel.com), the award-winning mortgage-shopping service that delivers accurate, anonymous, real-time rate quotes in seconds from a selection of hundreds of lenders. Mortgage Marvel uniquely enables borrowers to link directly to their preferred lender -- where they can complete a mortgage application and get pre-approved with fully compliant disclosures, all in about 20 minutes.
Mortgagebot and Mortgage Marvel are registered trademarks and Mortgagebot Enterprise, Mortgagebot EnterprisePOS and Mortgagebot EnterpriseLOS are trademarks of Mortgagebot LLC, a wholly owned subsidiary of Davis + Henderson Corporation. Other products and/or services are the property of their respective owners.
© 2013 Mortgagebot LLC. All rights reserved.
Add to Digg Bookmark with del.icio.us Add to Newsvine
To learn more about Mortgagebot, call:
Cindy Golisch
President
PR Unlimited
480-471-8820
Email Contact


Copyright @ Marketwire
Related Keywords:
D + H, Parents,Communications,Smart Phone,Sales,Applications,Marketing,Sales & Marketing,Sales,Sales,Prosumer/Consumer,Business,Phone,Handheld PC/PDA,Marketing,PDA/Smartphone,Marketwire,Financial,Business,Other,
---
Source:Marketwire. All Rights Reserved