More Related Stories
RingByName: A Unique Business Communication System
February 24, 2015 --
iNewswire.com
)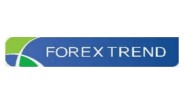 RingByName https://www.ringbyname.com/ offers a qualitative new level of service for its subscribers. So what is RingByName? How can this application affect your company's business? How much does the RingByName subscription cost? 
Time-proven advantages
The operation of any company is unimaginable without modern communication systems. "But everybody is already using them,".  Is it necessary to change anything? To answer this question, the developers of RingByName remind you that the typical phone, fax, the Internet and so on are available not only to you, but also to your competitors. This is why the use of traditional means of communication will not bring you any advantages on the market. On the other hand, RingByName can genuinely amaze your clients and, what's more, it will open up more opportunities for your business.  RingByName helps companies in three major avenues:
Provide an individual service, improve communication with clients, and increase the efficiency of your managers' work.
RingByName has been successful in the communications market place for over twelve years. Throughout this time, over 5,000 businesses and 300,000 individuals worldwide began to use the innovative solutions of the RingByName platform.  RingByName services clients in 115 countries and offers calling to anywhere in the world. The operation of the system is based on cloud technology and is distinguished by its exceptional reliability. Upon installation of the RingByName application, you will receive high-quality telephone communication, an answering machine, and a client relation management system all at once. The system is distinguished by the remarkable simplicity of use. The interfaces allow for its setup on both desktop PCs and mobile phones.
RingByName can be used for personal and commercial use. However, the application is most beneficial for commercial use.  RingByName can help your business attract a multitude of new clients and assist in maintaining existing clients.
RingByName can completely replace and significantly improve your existing telephone communication. The system combines the capabilities of a Hosted PBX, Hosted IVR and Hosted CRM. RingByName includes an application that creates a unified database of company contacts. The mobile application provides access to RingByName from a mobile device, i.e. it allows company employees to use all the benefits of the system, without being confined to their work desk.
How does RingByName work?
The RingByName system consists of three integrated components, which include the main key and basic applications developed on the basis of cloud technologies. The combination of Enterprise Hosted PBX, Call Center IVR, and CRM is applied. By using these components together, the system provides a high-quality level of management that achieves a significant increase in productivity and improves communication with clients and partners. RingByName integrates well with your business and social applications.
With the use of RingByName, you are able to:
 Check who is calling before you answer the call. View the all available information on the caller. See who the caller spoke to the last time he/she called. View information on the last missed calls.See notes on the caller.Redirect the caller to voicemail or to another employee.
You can view all the necessary information in the pop-up window, which does not interfere with the call. During the conversation with another caller, you can gain access to the general address book and exchange contact information if necessary. In order to avoid duplicating conversations, you will receive information on which of your team members the caller has previously talked to.
The Team Activity tab is intended for the users to know what every member of the team is doing. In addition, the Call Rejection function allows user to create a black-list for the people that you personally refuse to talk to. And this is only a quick peek at some of the functions offered by RingByName.
The RingByName mobile application allows to:
Gain quick access to all calls, voice messages, contacts, notes and members of your team
Synchronize with the Desktop application in real-time
Access administrative features 
Control where you route your calls​
How much does RingByName cost? 
RingByName starts at $25 per month. You will be able to use a telephone system based on cloud technology, digital lines for every user via Voice over IP, and receive one local number for every subscriber. You will also receive voicemail for every user as well as  e-mail notifications and web based 24/7 support.
Unlimited calling plans are available for United States and Canada. Many IP-telephone devices are available ranging from $65.95-$299.95. They also offer adapters for older analogue devices and fax machines for $35.95. 
In order to begin using RingByName, you merely have to perform a few simple steps.
Sign an agreement.Install the equipment.Configure your phone system. 
Original Source: http://www.newswire.com/press-release/ringbyname-a-unique-business-communication-system
 
Related Keywords:
Internet,Communications,Web,Applications,Office Equipment,Applications,Fax,Phones,Database,Internet,Business Issues,Other,Internet Server Applications,Management,Quick Peek,Canada,USA,Internet Technology,Business,Internet,Other,
---
Source:Copyright (c) iNewswire One. All Rights Reserved