More Related Stories
Big Screen Entertainment Group's "Babysitter Wanted" Released Today on DVD and Blu-Ray on BSEG's New DVD/Blu-Ray Label
May 25, 2010 --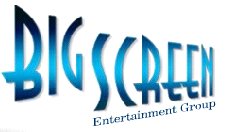 BEVERLY HILLS, CA -- (Marketwire) -- 05/25/10 -- Big Screen Entertainment Group's (PINKSHEETS: BSEG) award winning horror/thriller "Babysitter Wanted" debuts today on DVD and Blu-Ray.
"Babysitter Wanted" stars Sarah Thompson, Matt Dallas, Bill Moseley and Bruce Thomas, co-directed by BSEG's Michael Manasseri and produced by BSEG's Kimberley Kates, David Zappone and Stephen Eckelberry.
The 2 Disc Special Edition DVD and Blu-Ray of "Babysitter Wanted" contains over one hour of never before seen bonus features only available on the domestic US release.
"Babysitter Wanted" is the premiere release on Big Screen Entertainment's new DVD/Blu-Ray label through Warner Music Group/ADA.
Under Big Screen Entertainment's new label, the company will be releasing twelve new titles or more in the next eighteen months on DVD/Blu-Ray, PPV/VOD, Cable and numerous other ancillary platforms.
"We are pleased to finally have our own DVD/Blu-Ray label," stated BSEG CEO, Kimberley Kates. "Our distribution division and film library continue to expand through our new in-house productions, which are high quality pictures at practical, recoupable budgets, like the upcoming Sci-Fi/Comic Book feature, 'SUCKER,' and also through the acquisition of some fantastic new gems of films; we are excited and optimistic about the future of the company and our current business model."
"Babysitter Wanted" is available in national retail outlets such as REDBOX well as AMAZON, and NETFLIX.
Netflix Link:
http://www.netflix.com/Movie/Babysitter_Wanted/70135971?strackid=1bc23dd37b420b93_0_srl&strkid=436017661_0_0&lnkctr=srchrd-sr&trkid=222336
Amazon Link:
http://www.amazon.com/s/ref=nb_sb_ss_i_0_11?url=search-alias%3Ddvd&field-keywords=babysitter+wanted&sprefix=babysitter
Visit www.babysitterwantedfilm.com for more information on the film.
About BSEG:
Big Screen Entertainment Group (PINKSHEETS: BSEG) is a full service entertainment company designed to develop, produce, purchase, exhibit and distribute products in all media formats. BSEG distributes numerous films in their library both internationally and domestically with Warner Bros Music/Warner Elektra/ADA. (www.bigscreenent.com)
Forward-Looking Statements:
A number of statements contained in this press release are forward-looking statements that are made pursuant to the safe harbor provisions of the Private Securities Litigation Act of 1995. These forward-looking statements involve a number of risks and uncertainties, including timely development, and market acceptance of products and technologies, competitive market conditions, successful integration of acquisitions and the ability to secure additional sources of financing. When used in this press release, words such as "could," "plan," "estimate," "expect," "intend," "may," "potential," "should," and similar expressions are forward-looking statements.
Add to Digg Bookmark with del.icio.us Add to Newsvine
Copyright @ Marketwire
Related Keywords:
Big Screen Entertainment Group, Camera/Film,Business,Blu-ray/HD DVD,Marketwire,Film,Music,Business,Entertainment,Other,
---
Source:Marketwire. All Rights Reserved