news
Recover deleted folders from Windows 10 and windows 7 for free
Recover deleted folders from Windows 10
and windows 7 for free,
...Read More »
Geoff Ables Was Selected to Be a Featured Speaker and Workshop Leader at the 2017 D365UG/CRMUG Summit Nashville
The D365UG/CRMUG Summit will be held at the Gaylord Opryland Resort in Nashville, Tennessee October 10-13, 2017 with pre-conference trainings scheduled for October 9. G...
...Read More »
AVANA Capital Reaches $1 Billion Milestone in Loans to Small Businesses
GLENDALE, Ariz.
,
Sept. 19, 2017
/PRNewswire/ -- AVANA Capital, a commercial real estate debt fund, today hit a major milestone: It has provided more than
$1 billion
in loans to entrepreneurs and small- to mid-sized businesses. This landmark achievement caps an extraordinary 14-year journey for AV.....
...Read More »
The Best in Pro Audio and Sound Production to be Honored at the 33rd Annual NAMM TEC Awards
CARLSBAD, Calif.
,
Sept. 19, 2017
/PRNewswire-USNewswire/ -- The NAMM Foundation is pleased to announce nominees for the 33
rd
NAMM
Technical Excellence & Creativity (TEC) Awards
. The annual awards are presented at The NAMM Show in
...Read More »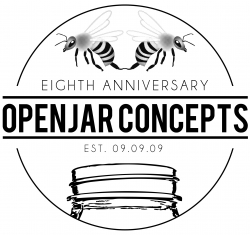 The Buzzing Bees of OpenJar Concepts, Inc. Celebrates 8 Years of Marketing Pollination
OpenJar Concepts, Inc. ("OJC") is a full-service agency whose focus is on Direct-To-Consumer Advertising with an industry-leading niche of Performance Driven Media from TV, Radio, Print, and Digital.
...Read More »
Finding the Printer That Is the Best Fit with Sheetfed Machines
New Delhi, Delhi -
At Sheetfed Machines, they have advanced far beyond their competitors to make sure that their clients are getting the best printing ...
...Read More »
Prints Panoramicis Now Offering Free UK Delivery
Norfolk, UK -
The vast technological advances of recent decades has made it easier than ever to snap pictures on smartphones as a normal way of remembe...
...Read More »
Output Factory Server 2 for InDesign Released, Adds Many New Features
Toronto, ON, Canada -
Zevrix Solutions
today announces the release of Output Factory...
...Read More »
Lithium Derivatives Market is projected to reach USD 2,074.2 million by 2023, growing at healthy CAGR of 5.80%
National Press Distributors has finished researching the best in digital storytelling across numerous brands in the national try before you buy jewelry industry. ...

...Read More »



Leading Ink and Toner Store Offers the Cheapest HP Ink Cartridges on the Internet
Fargo, ND -
Laser Tek Services, a leading ink and toner ecommerce store in the United States is proud to announce its offering of the
...Read More »
AsianDate Members Find Advanced Search Delivers the Best Possible Matches in International Dating
AsianDate, the international dating service helping
...Read More »
AnastasiaDates Buzzing iPhone and Android App Became Even More Popular with Singles Seeking Love Worldwide in Summer
AnastasiaDate, the online dating service with a large membership worldwide, has reported a significant increase in the use of its smartphone dating app. The summer incr...
...Read More »
The Current Issue of Wholesale and Distribution Magazine Looks at WarehouseOS
The current issue of Wholesale & Distribution International magazine profiled Hoj Engineering based in Salt Lake City, UT. Jim Harris, author of the article, explained ...
...Read More »
Club Barter has now launched its Barter 2.0 Revolution.
...Read More »
Gogoro Announces $300 Million Series C Investment Round To Drive New Expansion, Research And Development
NEW YORK
,
Sept. 19, 2017
/PRNewswire/ -- GogoroŽ, a technology leader transforming how innovation is bridging sustainable energy and urban transportation, today announced the completion of a
$300 million
Series C investment round that includes new investments from Temasek, an investment.....
...Read More »
Bulk TV Partners with Samsung to Deliver Integrated TV Solutions at a Significantly Discounted Cost
SteelSeries Introduces The Nimbus Wireless Controller - Minecraft Edition For Apple TV
Chicago, IL (PRWEB) September 19, 2017
...Read More »

Kaddas Enterprises, Inc. Named 2017 Small Business of the Year
Salt Lake City, UT (PRWEB) September 19, 2017
...Read More »

Radiant Hosts Half-Day Seminar about Leveraging Photometry-Based Systems to Solve the Most Challenging Machine Vision Inspections
Redmond, WA (PRWEB) September 19, 2017
...Read More »