More Related Stories
ePals(R) Receives Regulatory Approval for Chinese Joint Venture and Expands Relationship With Neusoft(R) to Include Content Publishing
November 28, 2012 --
!-- AddToAny BEGIN -->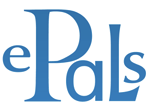 WASHINGTON, DC -- (Marketwire) -- 11/28/12 -- ePals Corporation (TSX VENTURE: SLN), an education media company and the world's leading safe social learning network, today announced that its joint venture with NeuEdu for the creation of ePals China under the name NeuPals has received its Chinese business license and has begun formal operations, bringing ePals' safe and secure social learning network into China in partnership with one of China's premiere technology and education companies.
"Chinese teachers and students, like their counterparts around the world, are eager for cultural exchange from different global perspectives," said Dr. Jiren Liu, Chairman of NeuEdu. "Connecting Chinese and English language students with each other in authentic learning experiences is a great way for them to better understand other cultures while helping each other practice and improve their written and spoken foreign language skills."
As outlined in the Ministry of Education's Medium and Long-term National Educational Reform and Development Plan (2010-2020), the Chinese government plans investment in the education sector to strengthen internationalization of the Chinese education system, and promote global awareness to the younger generation, an initiative that will impact more than 200 million students from primary through secondary levels for a market capitalization that Deloitte estimates around RMB 960 billion (approx. USD 160 billion).
Separately, ePals announced a long term publishing agreement between ePals' Publishing Group affiliate, Carus Publishing Inc., with Neusoft Publishing for the translation, localization and publication in China of Chinese language versions of ePals' award-winning children's books, magazines and content from outside of China and use of that translated Mandarin-language content by ePals outside of China. In the United States, the American Council on the Teaching of Foreign Languages reports that Chinese language learning is the fastest growing language taught in U.S. schools.
"The translation of ePals content into Mandarin positions ePals to deliver high-quality physical and digital media products in multiple languages to major markets around the world," said Thomas Middelhoff, Chairman of ePals International. "Internationally, new learning standards focused on critical thinking, problem solving, communication and non-textbook based learning are emerging, driving global demand for ePals' award-winning media products and content," continued Middelhoff.
According to China's "Book Retail Market Report 2011," the kids' book market grew steadily at a rate over 10% from 2009 to 2012, and is estimated to continue growing. And the China Press and Publication, a media authority affiliated with the country's General Administration of Press and Publication, says China's children's publishing market is in its "Golden Age," with the next growth point focusing on digital publishing.
About ePals Corporation
ePals Corporation (TSX VENTURE: SLN) is a leading education media and safe social learning company connecting K-12 schools, students, teachers and parents around the world for shared, 21st century learning. ePals operates the K-12 market's premier social learning network, connecting millions of users in over 330,000 schools for collaboration around high quality content and educational projects. ePals also publishes industry-leading children's literature in physical and digital formats. These magazines, books and mobile apps are subscribed to by hundreds of thousands of families and approximately one-third of all US middle schools. ePals' award-winning products and brandsinclude: the ePals Global Community™; SchoolMail®365; LearningSpace®; In2Books®, Cricket® and Cobblestone®. ePals customers and partners include the International Baccalaureate, Microsoft Corporation, Dell Inc., IBM Corp. and leading school districts across the United States and globally. ePals reaches approximately 850,000 classrooms and millions of teachers, students and parents in approximately 200 countries and territories. For the ePals Global Community™, visit www.epals.com.
About NeuEdu Co., Ltd.
Founded by Neusoft Holdings, NeuEdu is a leading provider of educational products and services. Benefiting from its more than 20 years of practical IT industry experience and profound insight into IT education, NeuEdu is committed to integrating cutting- edge educational resources and products from Neusoft and its strategic business partners worldwide by advocating interactive learning methodologies supported by internet and cloud computing technologies. NeuEdu provides life-cycle online and offline educational services targeted to preschool, K-12, and vocational segments. Its portfolio includes preschool enlightenment, international SLN and vocational skills promotion, etc. Advocating" Information technology serves the future of education", NeuEdu incorporates scientific learning approach with leading learning technology for educational purpose to improve individual learning ability and to create more social values continuously. For NeuEdu Co., Ltd, visit www.neuedu.com
About Neusoft Publishing
Neusoft Publishing ("NP") is an authentic and fast growing house of publishing recognized by State General Administration of Press and Publication of P. R. China. NP provides quality content in the subject of IT related text books for college students nationwide and children targeted learning materials, popular books and English learning software for Chinese young learners. NP also operates Software Engineer, a national key periodical. NP provides readers with both physical and digital reading experience plus apps for lower age groups. Based on its strategic partnership with Key Laboratory of China's Ministry of Education on Child Development & Science Learning, NP has the theme package of publications focusing on lower age groups to readers on a monthly basis. NP's scientific related publications are based on inquiry theory with 84 theme packages, 420 publications, covering approximately 300 colleges with millions of students in 20 provinces in China.
Neither TSX Venture Exchange nor its Regulation Services Provider (as that term is defined in policies of the TSX Venture Exchange) accepts responsibility for the adequacy or accuracy of this release.
FOR FURTHER INFORMATION PLEASE CONTACT

Chief Financial Officer
Aric Holsinger
ePals Corporation
Phone: (703) 885-3400
[email protected]

Investor Relations
Cory Pala
E.vestor
Phone: (416) 657-2400
[email protected]

SVP, Marketing & Corporate Communications
Will Jarred
ePals Corporation
Phone: (703) 885-3400
[email protected]


Copyright @ Marketwire
Related Keywords:
ePals, Sales & Marketing,Education,Internet,Business Issues,Cloud Computing,Administration,USA,China,Marketwire, Inc.,IT (Information Technology),Financial,Literature,Lifestyle,Internet Technology,Computer Science,Engineering,Business,Internet,Science,china,Children,Parents,College Students,Teachers,Other,
---
Source:Marketwire. All Rights Reserved