More Related Stories
Virident Announces Solutions for Optimizing VMware(R) Horizon View(TM) Environments
Virident Is Changing the Dynamics of VDI by Driving Down the Cost of Acquisition While Delivering Unconditional Performance Across Various Workloads
February 26, 2013 --
!-- AddToAny BEGIN -->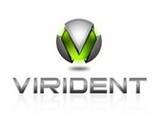 MILPITAS, CA -- (Marketwire) -- 02/26/13 -- Virident Systems, Inc., a performance leader in flash-based storage-class memory (SCM) solutions, today announced simple, cost-efficient, accessible virtual desktop infrastructure (VDI) solutions through FlashMAX II, the second generation of its PCIe SSD storage-class memory for enterprise-grade VMware environments. By deploying FlashMAX II with VMware vSphere®, IT organizations can achieve optimal performance of virtual machines and virtualized desktops. Benefits include rugged, predictable performance across various workloads; increased scalability; and 20 times the application performance of HDD systems at one-third the total cost of ownership.
"Where VDI deployments have relied on traditional 'vanilla' disk-based SAN or NAS infrastructures, there can be significant storage challenges," said Mark Peters, senior analyst at ESG. "As enterprises scale to hundreds or thousands of supported desktops and multiple applications, the VDI workloads can overwhelm such storage devices and cause severe performance degradation. To deliver a good, and consistent, end-user desktop experience, storage must be designed and built to accommodate peak I/O loads, not just average I/O loads, while achieving the required response times."
Virident FlashMAX II delivers excellent application response times to desktops, resulting in a superior end-user experience and enhanced performance. The product also handles all updates and patches through a "recompose" feature that is 10 times faster than that of legacy storage, thus significantly reducing downtime and radically improving and automating the VDI user experience. VMware Horizon View can provide unified access to virtual desktops and applications that run in a central secure data center and are accessible from a wide variety of devices. Customers can leverage the joint solution to cost-effectively support both stateless and stateful desktops.
Together within a VDI environment, Virident and VMware Horizon View enable IT to easily and rapidly develop a high-throughput, low-latency solution that enhances end-user performance while driving down the total cost of ownership. Via a single pane of glass, administrators can get users up and running in minutes, entitle users and set policies. With VMware vSphere, customers can easily scale to support thousands of concurrent users with active desktops running typical knowledge-worker workloads.
"Together, Virident and VMware are enabling end users to enjoy anytime, anywhere access to their desktops across devices while achieving the performance they require," said Shridar Subramanian, vice president, product marketing, Virident. "FlashMAX II provides numerous advantages compared to a traditional VDI implementation leveraging legacy storage arrays, including unprecedented unconditional performance and ease of deployment in a small footprint. Through tight integration and testing, we have driven the per-user cost at list price to $408.07 for datacenter hardware and software. This means that customers can deploy a VMware Horizon View environment at or below the cost of physical PCs."
"This is a fantastic addition to VMware vFast Track reference architectures. The price-to-performance ratios that can be achieved with this solution can accelerate customers' return on investment and pave the way for further adoption," said Mason Uyeda, director of technical marketing for end user computing, VMware. "Organizations can streamline desktop management by fast tracking their deployments, while delivering a rich user experience."
For more information on Virident FlashMAX II and its compatibility with VMware, visit VMware Hardware Compatibility List. To learn more about VDI and FlashMAX, go to http://www.virident.com/default/assets/File/Virident-VDI-Product-Brief-082412.pdf.
To learn more about VMware's and Virident's vFast Track Architecture, visit: http://www.vmware.com/go/vfast-reference-architectures
Costs cited have been validated by Principle Technologies and include the cost of one node of gear with a 550 GB Virident FlashMAX II card, the HP DL380 G8 and VMware Horizon View licenses. Per-user costs do not include Windows Server OS (VM to host vCenter). It is assumed that a 2vCPU/4GB vRAM Windows Server OS (VM) is available to host View Connection Server and that Windows Infrastructure exists (Active Directory, etc.) and is not part of the equation. Windows Desktop OS licenses, thin clients, PC hardware and peripherals are also not included as part of the per-user costs.
About Virident Systems
Virident Systems enterprise-class Storage Class Memory (SCM) solutions deliver unconditional, consistent performance that supports the most data-intensive content and applications. The inherent advantage associated with this disruptive technology revolutionizes computing by speeding application response time and optimizing datacenter efficiency for new levels of ROI. Virident Systems is backed by strategic investors, Intel®, Cisco® Systems and a storage solution provider, as well as Hercules Technology Growth Capital and venture investors Globespan Capital Partners, Sequoia Capital, Mitsui Global Investments and Artiman Ventures. For more information, visit www.virident.com.
Virident, Virident FlashMAX, vFAS and the Virident logo are trademarks of Virident Systems. All other products and services listed herein are trademarks of their respective companies.
VMware and Horizon View are trademarks or registered trademarks of VMware, Inc. in the United States and/or other jurisdictions. The use of the word "partner" or "partnership" does not imply a legal partnership relationship between VMware and any other company.
Copyright @ Marketwire
Related Keywords:
Virident, flash storage, slc, mlc, storage class memory, PCIe , USA,Marketwire, Inc.,HP,Other,
---
Source:Marketwire. All Rights Reserved