More Related Stories
The Ci&T Entrepreneurship Program Celebrates One Year of Helping Turn Employee-Created Ventures Into Real Business Opportunities
December 10, 2012 --
!-- AddToAny BEGIN -->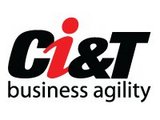 KING OF PRUSSIA, PA -- (Marketwire) -- 12/10/12 -- Ci&T, a Nearshore provider of value-driven web and mobile application services and software product engineering, announced that is has completed the first full year of its Entrepreneurship Program, an initiative created to help employees turn their creative ideas into real business opportunities. In just one year, the program has launched three projects: Ipanema Games, runens and Marktz.
The cornerstone of the Entrepreneurship Program is to support Ci&T's employees in their own, personal technology projects. Since the kickoff of the program last year, 60 employees have participated in mentorship sessions with senior management and have created their own proposals to turn their ideas into business opportunities. In addition to the mentorship, Ci&T provides the time and resources for employees to develop, test and market their creations.
Three standout projects from the program have already achieved noted success:
Ipanema Games, a creator of mobile games, had its "Smelly Cat" app honored by the 2011 MobileVillage Mobile Star Awards™ and it has already launched three more apps.
runens, a social app for the running community to connect users and help them achieve their running goals, was also awarded a 2011 Mobile Star Award and has had nearly three million app requests.
Marktz, a social commerce application exclusively for Ci&T's employees to gain insight and make purchasing decisions from what their colleagues are doing.
"It's all too common for companies to restrict their employees' entrepreneurial spirit, but at Ci&T we believe that if individuals are discouraged from pursuing their passions, it has the potential to negatively impact job performance and hinder creativity," said Márcio Cyrillo, the creator of runens and the head of mobile strategy at Ci&T. "The Entrepreneurship Program has not only helped me indulge my own passion for running, but it has also helped other members of our high-performance teams to develop their own ideas. We believe that by nurturing employee creativity outside of their daily tasks, we in turn create happier, more ambitious team members that produce a higher quality of work for our customers."
Ci&T's stands apart from other organizations in supporting its employees' entrepreneurial dreams and nurturing projects from within. Its spirit of innovation is widely recognized within the technology industry. Most recently, the company was named one of the "Most Innovative Companies in Brazil 2012" by Época NEGÓCIOS.
About Ci&T
Ci&T (www.ciandt.com) provides value-driven, Nearshore web and mobile application services and software product engineering. The company's high-performance teams employ agile methodologies and Lean principles to deliver innovative, value-generating projects for companies of all sizes, by leveraging the latest mobile, cloud and web technologies. A truly global company established in 1995, Ci&T is headquartered in Campinas, Brazil, with strategic locations across Latin America, North America, Europe and the Asia-Pacific region. For more information, visit www.ciandt.com.
Press Contact
Ashleigh Egan Churchward
Articulate Communications Inc. for Ci&T
212.255.0080, ext. 12
ci&t@articulatecomms.com


Copyright @ Marketwire
Related Keywords:
Ci&T, entrepreneurship, high performance teams, Internet, Digital Media Software, Communications, Web, Brazil, Marketwire, Inc., Science, Internet Technology, Game Technology, Business, Other,
---
Source:Marketwire. All Rights Reserved