More Related Stories
PeopleClues and Luceo Solutions Partner to Deliver Integrated Recruiting and Candidate Screening Solution
Integration Provides an Improved Candidate Experience, Streamlined Recruiting and Screening Practices and Deeper Insight Into Candidates for Improved Quality of Hire and Reduced Turnover
January 17, 2013 --
!-- AddToAny BEGIN -->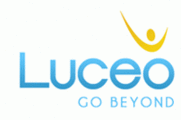 CHICAGO, IL and WOODSTOCK, GA -- (Marketwire) -- 01/17/13 -- Luceo Solutions, provider of recruiting technology that takes the challenges out of hiring great talent, today announced that it has entered a strategic partnership with PeopleClues, an industry leader in workplace assessments. As a result of this partnership, Luceo's customers now have direct access to PeopleClues' easy-to-use personality-based pre-employment selection assessments through the company's innovative recruiting platform.
Luceo's talent acquisition solutions empower businesses to hire the best talent by streamlining recruiting practices, matching employers to qualified individuals and improving both speed to hire and quality of hire. By integrating PeopleClues' assessments, Luceo will further enhance its platform with the addition of comprehensive assessments that take less than 20 minutes to complete and provide straightforward, visual results that improve hiring processes and enhance the candidate experience. Through the integration, employers will have greater insight into their candidates to make smarter, more informed hiring decisions and reduce turnover by hiring the best-fit employees from the start.
"PeopleClues is uniquely positioned to meet our clients' need for a straightforward and impactful pre-employment selection solution. It is important that the solution easily integrate with our platform for a seamless and positive user experience, and PeopleClues' integrations are unmatched," said Jennifer Wilga, Luceo's vice president of Sales. "We are pleased to partner with the workplace assessment provider and deliver added value to small and mid-sized businesses by enhancing our recruiting platform and enabling them to more easily connect with the right talent their organizations need to succeed."
"A candidate may look good on paper and perform well in an interview, but it is still difficult to predict if they're a good fit for the company culture and position," said Julie Moreland, PeopleClues president. "Today's companies simply can't afford to make the wrong hiring decisions and accommodate the resulting added costs of turnover. Through our strategic partnership with Luceo, we're thrilled to provide its valued clients with the insight they need to engage and hire the right talent."
About PeopleClues
PeopleClues is a global provider of employment assessments for measuring job fit, attitude and level of engagement for candidates and employees. These assessments are built for pre-employment screening, career development, team development as well as training and development. Based in Woodstock, Georgia, PeopleClues provides the assessment tools that allow thousands of companies in eight countries to make better hiring and training decisions. PeopleClues has also recently launched an industry game changer with its "ACE" "Automated Candidate Experience" product providing Clients a huge strategic advantage in allowing their candidates who have taken the assessments to instantly receive a personalized report on how to improve the way they present themselves in their resume and interview. PeopleClues strategic partners include PeopleMatter, Insperity (formerly known as Administaff), CareerBuilder, Bond International (formerly known as VCG Software), Success Performance Solutions, Reliant, Prophecy Healthcare and Getting Hired.
For additional information, contact [email protected], visit www.peopleclues.com, or follow us on Facebook https://www.facebook.com/peopleclues, and Twitter @PeopleClues.
About Luceo
Luceo provides recruitment software that helps growing companies win the best and brightest people. It is the only Web-based ATS solution that offers the depth and breadth of features in an interface that is quick and easy to use. Everything is a click or less away.
Luceo's software, combined with consultation from our team of seasoned human resources experts, refines recruiting processes, automates workflows, streamlines communication between recruiters and hiring managers, and delivers measurable results.
Add to Digg Bookmark with del.icio.us Add to Newsvine
Copyright @ Marketwire
Related Keywords:
PeopleClues, Luceo, recruiting, talent acquisition, workplace assessments, ATS, HR technology, HR, Marketwire,
---
Source:Marketwire. All Rights Reserved