More Related Stories
OAISYS Call Recording Solutions Complete Interoperability Testing With BroadSoft BroadWorks
OAISYS Delivers Advanced Voice Documentation Compliance and Contact Center Solutions to Hosted Communications Service Providers
November 14, 2012 --
!-- AddToAny BEGIN -->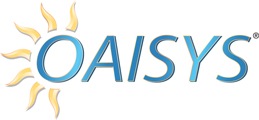 TEMPE, AZ -- (Marketwire) -- 11/14/12 -- OAISYS®, a leader in business voice documentation and contact center management solutions, today announced that it has completed interoperability testing of its Tracer and Talkument® call recording solutions with the BroadSoft® BroadWorks® voice application platform. BroadSoft is a leading global provider of software that enables mobile, fixed-line and cable service providers to deliver real-time communications over their IP networks.
"Service providers face increasing competitive pressure to differentiate their service offerings," said Brian Spencer, president of OAISYS. "OAISYS call recording solutions have wide appeal to customers throughout all vertical markets and business segments. The successful completion of OAISYS' Tracer and Talkument interoperability testing with the BroadWorks platform enables providers to further enhance the value proposition of their cloud-based services by effectively and reliably addressing the growing demand for advanced call recording functionality."
"We are continually focused on providing greater value to our service provider customers' hosted communication solutions," said David Bukovsky, vice president of products at BroadSoft. "By completing interoperability testing with OAISYS Tracer and Talkument, service providers can quickly capitalize on the migration by enterprises from on-premise platforms to a virtual call center infrastructure with an offering that introduces new capabilities that can enhance operational efficiency."
This interoperability effort is in direct response to the ever-expanding array of industry and government regulations that have prompted many businesses to become increasingly concerned with ensuring proper documentation and archival of their phone-based communications. Utilization of call recording and quality management solutions within the modern contact center has also become progressively more commonplace. In addition, the flexibility and cost savings made possible by cloud-based IP communications have sparked its rapid adoption across all business verticals.
While market interest and demand for call recording solutions and hosted voice services has risen dramatically, many organizations may find that available options for hosted call recording don't meet their functional requirements or are hindered by interoperability issues. The BroadWorks platform resolves those concerns by enabling service providers to offer a comprehensive portfolio of business communications applications and value-added applications, including hosted PBX, mobile PBX and business trunking. Now, the OAISYS Talkument and Tracer call recording solutions can seamlessly integrate with the BroadWorks platform using the standardized Session Recording Protocol (SIPREC).
With this integrated solution, businesses whose hosted communications services are powered by BroadWorks will benefit from historical call searching and organization, speech search, quality evaluations and reporting and a holistic view of each conversation enabled by OAISYS' patent-pending Portable Voice Document (PVD™) technology.
By using BroadWorks advanced SIPREC interface, customers can choose whether to record all calls to targeted telephones or record on demand, which leverages OAISYS' look-back recording functionality to capture the entire conversation, even if a user chooses to trigger recording during a call already in progress.
Consistent with the OAISYS AllWays approach for providing a complete range of deployment and user access options, the OAISYS Talkument and Tracer applications and associated call recordings can reside in the cloud or, for organizations who prefer having a higher degree of control over their call recording data, be kept on-premise. The OAISYS client can be conveniently accessed by users via a Web browser to view, play back, annotate and securely share calls.
In addition to addressing compliance management and quality monitoring concerns, the combination of the OAISYS call recording solutions with the BroadWorks platform offers hosted communications service providers and their customers several other advantages, including:
Sophisticated, purpose-driven call recording functionality without unnecessary cost and complexity;
Standards-based interoperability that eliminates the need for proprietary and unwieldy mechanisms for facilitating call capture;
Avoidance of higher upfront capital expenditures associated with premise-based solution deployments; and
Opportunities for increased service provider revenues through the inclusion of value-added communications applications.
About Talkument:
Talkument personal voice documentation and collaboration software utilizes patent-pending OAISYS PVD technology to create digital media documents from business telephone calls, making them available to organize, retrieve, play back, annotate and share as needed. It provides company-wide control over risk management, quality assurance, customer retention, dispute resolution and other critical business concerns.
About Tracer:
Tracer is the industry's leading call recording solution for contact centers. Tracer also leverages OAISYS PVD technology paired with advanced contact center management features, including customizable employee performance evaluations, live and auto call monitoring, quality and resource utilization reporting and synchronized desktop video recording capabilities.
About OAISYS
OAISYS® (www.oaisys.com) is a leading developer of call recording and contact center management solutions for a wide range of organizations, from small- to medium-sized businesses to multi-site large enterprises. The OAISYS voice documentation and interaction management solutions help companies within a variety of industries -- including healthcare, automotive dealerships, financial services, and the public sector -- attract and retain customers by digitally capturing phone-based interactions for simple retrieval, playback and management. Compatible with leading business communications system providers, as well as SIP-based communications services, OAISYS Tracer and Talkument applications help companies improve risk management, quality assurance, customer retention, dispute resolution, regulatory compliance requirements and other critical business concerns. OAISYS is headquartered in Tempe, Ariz. OAISYS Limited is located in Cambridge, England.
About BroadSoft
BroadSoft is the leading provider of software and services that enable mobile, fixed-line and cable service providers to offer Unified Communications over their Internet Protocol networks. The Company's core communications platform enables the delivery of a range of enterprise and consumer calling, messaging and collaboration communication services, including private brand exchanges, video calling, text messaging and converged mobile and fixed-line services.
Add to Digg Bookmark with del.icio.us Add to Newsvine
OAISYS PR Contacts:
Teri Sawyer
T&Co.
714-536-8407
Email Contact

Bill Johnson
OAISYS
888-496-9040, ext. 1027
Email Contact


Copyright @ Marketwire
Related Keywords:
OAISYS, Talkument, Tracer, call recording software, BroadSoft, BroadWorks, Portable Voice Document, England,Marketwire,Financial,Internet Technology,Business,Internet,england,Other,
---
Source:Marketwire. All Rights Reserved