More Related Stories
Jump Technologies Inc. (JumpTech) Names Nicole Miller New Regional Sales Director of JumpTrack
Nicole Miller Brings 12 Years of Sales Experience to JumpTech
February 14, 2013 --
!-- AddToAny BEGIN -->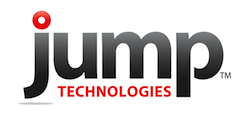 EAGAN, MN -- (Marketwire) -- 02/14/13 -- JumpTech is proud to welcome Nicole Miller as the new Regional Sales Director for JumpTrack. JumpTrack is a cloud-based application that provides customers with capabilities such as electronic signatures, proof-of-delivery (POD), and the ability to track returns, among many other groundbreaking features.
Nicole brings to the team a very impressive sales and retention record from her past experience working for XRS Corporation, where her main focus was on customer retention and increasing sales.
With that focus, Nicole exceeded sales goals each year by 120% or more. While Nicole's sales goals were constantly exceeded, her customer retention rate was equally impressive with a whopping 99%.
With her vast experience in the transportation industry, Nicole makes an excellent addition to the JumpTech team. She states, "I am excited to be a part of the JumpTech family. As I have been in the transportation space for many years, I realized the need for a strong POD company to help complement my existing knowledge. JumpTrack is a fast paced growing product that will help serve many different market vertical's."
"The JumpTrack team is incredibly excited to have Nicole on board. With her stellar sales and retention record along with her years of experience, she is a tremendous addition to the JumpTech family." -Joel Jorgenson, Sr. VP Fleet Subscription Sales, Jump Technologies
About JumpTech
Jump Technologies, Inc. ("JumpTech") was founded in 1999 and is among the first to incorporate tablets and smart phones into the cloud to solve business problems typically associated with replenishment, inventory management and proof-of-delivery. Thousands of businesses use JumpTech solutions to reduce operational costs, improve fleet efficiency, reduce requisition to order costs, eliminate maverick spending and cut inventory while avoiding stock outs.
JumpTrack offers a cloud-based, proof-of-delivery solution that leverages standard smartphones and tablets for a quick, simple, and cost-effective way for drivers to capture signatures while allowing customers to check delivery status.
For more information -- or to interview Nicole Miller about JumpTrack -- please contact Andy Whisney or Noel Roos at Diedrich Walsh Marketing Group at 952-446-6862.
Add to Digg Bookmark with del.icio.us Add to Newsvine
Copyright @ Marketwire
Related Keywords:
jumptech, jumptrack, proof-of-delivery, inventory management, mobile proof of delivery, mobile app, Family,Family,Communications,Smart Phone,Marketwire, Inc.,Business,Family,Other,
---
Source:Marketwire. All Rights Reserved