More Related Stories
Ingram Micro North America Announces Executive Management Changes
Brent McCarty Appointed Executive Managing Director Ingram Micro UK; Tom Bamrick Appointed Executive Director and General Manager, Ingram Micro Consumer Electronics Division
January 03, 2013 --
!-- AddToAny BEGIN -->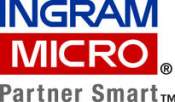 SANTA ANA, CA -- (Marketwire) -- 01/03/13 -- Ingram Micro Inc. (NYSE: IM), the world's largest technology distributor and a global leader in IT supply-chain, mobile device lifecycle services and logistics solutions, today announced changes in its North America executive management team.
Brent McCarty, executive director and general manager of the Ingram Micro Consumer Electronics Division (IMCE), formerly DBL Distributing, in Scottsdale, Arizona, will assume the position of executive managing director of Ingram Micro United Kingdom and Ireland, a role most recently held by Matt Sanderson who returned to Australia to lead the company's operations there. McCarty will report to Johan Vandenbussche, regional vice president, UK, Belgium and Netherlands with Ingram Micro EMEA.
Replacing McCarty at IMCE is Tom Bamrick, a native of Buffalo, New York, who most recently was executive director of Global Sales and East Campus, responsible for U.S. domestic revenues and partnership development for Ingram Micro's global partners.
"We are very pleased to have this strong talent in our ranks that we can call upon during times of change and transition. Both Brent and Tom have proven track records of delivering admirable results through unwavering partner commitment and a focus on operational excellence," said Paul Bay, president, Ingram Micro North America. "They are seasoned and respected industry leaders, and we are confident they will deliver new growth and opportunity for our business. I will work closely with them over the first quarter of 2013 to ensure an appropriate and seamless transition for our customers, vendors and associates."
Since May 2009, McCarty has led IMCE, Ingram Micro North America's consumer electronics distribution arm, a role he assumed after having led VAR sales for Ingram Micro Canada. Under his leadership, IMCE has grown profitably and expanded its reach into new areas, including rapid growth through the company's cross-sell initiatives, expansion across independent retail and establishing strong growth with global vendors. In the United Kingdom and Ireland, McCarty will be responsible for overseeing all aspects of Ingram Micro's business in that region -- one of EMEA's largest and most dynamic markets.
Bamrick joined Ingram Micro in 1994, and in addition to his most recent role leading global partnership development, he was also responsible for the Ingram Micro Buffalo, New York Campus and served as the local executive champion, supporting more than 1,400 associates in the areas of overall productivity, business continuity, corporate social responsibility and maintaining a campus-wide high-performance culture. During his tenure with Ingram Micro, Bamrick has held several key enterprise and commercial sales management and business development roles, including the distributor's largest, multi-million dollar global partners. In his new role at IMCE, Bamrick will report to Brian Wiser, senior vice president, Specialty Division, Ingram Micro North America.
More information about Ingram Micro is available at www.ingrammicro.com and http://ingrammicroinc.wordpress.com.
To learn, see and hear more about Ingram Micro online, follow the distributor on Facebook at www.facebook.com/IngramMicro; Twitter at www.twitter.com/IngramMicroInc; and YouTube at http://www.youtube.com/user/ingrammicroinc.
About Ingram Micro Inc.
Ingram Micro is the world's largest wholesale technology distributor and a global leader in IT supply-chain, mobile device lifecycle services and logistics solutions. As a vital link in the technology value chain, Ingram Micro creates sales and profitability opportunities for vendors and resellers through unique marketing programs, outsourced logistics and mobile solutions, technical support, financial services and product aggregation and distribution. The company is the only global broad-based IT distributor, serving 145 countries on six continents with the world's most comprehensive portfolio of IT products and services. Visit www.ingrammicro.com.
Add to Digg Bookmark with del.icio.us Add to Newsvine
Press Contact:
Marie Rourke
WhiteFox Marketing (for Ingram Micro)
(714) 292-2199
[email protected]


Copyright @ Marketwire
Related Keywords:
Ingram Micro Inc. , Canada, Ireland, USA, Australia, Marketwire, Inc., Financial, Consumer Electronics, Business, england,
---
Source:Marketwire. All Rights Reserved