More Related Stories
Fourth Annual Startup Debut at CES(R) Presents Wide Range of Innovative Companies in 3D, Mobile, Music
January 06, 2013 --
!-- AddToAny BEGIN -->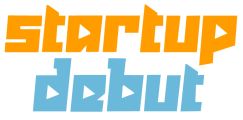 LAS VEGAS, NV -- (Marketwire) -- 01/06/13 --

WHAT: Cloud-based 3D printing, desktop virtual reality, music that makes you work better, and the next generation of watersafe phone treatments. Those are just a few of the highlights of the more than two dozen companies announcing and demonstrating their newest innovations before the CES showfloor opens.
WHEN: Sunday, January 6 from 7 to 10 p.m.
WHERE: Cili Restaurant, Bali Hai Golf Course and Country Club, 5160 Las Vegas Blvd. S., Las Vegas, NV 89119. Buses will shuttle media from CES activities taking place at the Mandalay Bay Convention Center (Shark Reef Aquarium entrance parking lot) to Cili beginning at 6:30 pm and will continue shuttles every fifteen minutes through 10:30 pm.
ABOUT: Great food, premium wine and beer, and the elegant golf course setting of Cili set the perfect backdrop to peruse cutting-edge technologies at a leisurely pace. Among the companies presenting will be:
Atlas Powered LLC., Los Angeles (mobile time management and collaboration platform)
CHNL, Santa Monica (social content browser)
ClubCreate, New York (personal online studio and cloud-based remixing platform)
[email protected], Los Angeles (electronic productivity music platform)
Kraftwurx, Houston (cloud-based 3D printing)
Launch.it, New York (online pressroom and brand engagement services)
Leonar3do, Budapest (world's first desktop virtual reality)
Liquipel, Santa Ana (watersafe coatings for mobile devices -- with three major new announcements)
MediaPass, Los Angeles (cloud-based content monetization and subscription management)
Netmax Communications (personal Internet privacy cloud)
parWinr, Honolulu (video gamification)
SimulTV, Virginia (social TV platform)
SnapCuts, Los Angeles (social video)
Sysomos, Toronto (social media monitoring platform)
Rednote, Boston (musical expression text messaging)
TourWrist (mobile 360-degree panorama creator)
USelfDirect, Las Vegas (online self-directed investment portal)
Voxeet, San Francisco (high-definition audio conferencing)
Walls 360, Las Vegas (on-demand wall graphics)
Zephyr Games, New York (interactive mobile gaming)
A quiet room also will be set aside for television, radio, podcast and taped interviews.
About Startup Debut. Startup Debut, the events division of SocialRadius, has been serving the needs of innovative digital and startup companies and the media since January, 2010, when it first debuted at the Consumer Electronics Show. It has now grown to five annual shows, and has debuted more than 100 startups to relevant national and international media.
About SocialRadius. One of the very first social media marketing agencies, SocialRadius has established itself as one of the world's premier boutique firms, serving an array of corporate clients and startup companies globally. The agency, created in 2006 by Marketwire founder Michael Terpin, is focused on blogger outreach, content creation, social networks and platforms, as well as full-service hybrid PR campaigns. SocialRadius is headquartered in Las Vegas, with offices in Los Angeles, New York and San Francisco.
CONTACT: Interested media should RSVP to [email protected] or call Britteny Salvador, 408-499-9215 or Olga Kraineva, 510-305-1246. On-site registration for full-time working media (no consultants, advertising personnel or occasional bloggers, please) with CES accreditation will also be available at the event.
Disclaimer: "Consumer Electronics Show," "CES," "CES®" and "International CES®" are registered trademarks of the Consumer Electronics Association. Startup Debut at CES 2013 is not affiliated with or endorsed by CES or the Consumer Electronics Association.
Add to Digg Bookmark with del.icio.us Add to Newsvine
Britteny Salvador
408-499-9215

Olga Kraineva
510-305-1246

Email Contact


Copyright @ Marketwire
Related Keywords:
SocialRadius, Internet, Communications, Movies & Music, Web, Music, Podcast, Social Media, Marketwire, CES Attendees, Sports, Television, Music, Consumer Electronics, Internet Technology, Internet, Golf,
---
Source:Marketwire. All Rights Reserved