More Related Stories
Emerging Persuasive Technology Agency Avant Garde Solutions Expands Team
February 12, 2013 --
!-- AddToAny BEGIN -->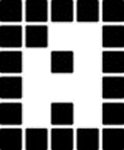 MONTREAL, QUEBEC -- (Marketwire) -- 02/12/13 -- As a result of its increase in growth, Avant Garde Solutions today announced it has appointed Chad D. Spannaus as Chief Operating Officer and VP North American Sales.
In this role, Chad will help lead and shape the company's operations and sales efforts for expanded growth. "We are extremely pleased to add Chad to Avant Garde's growing staff," said Mathieu O'Connor, CEO. "His broad experience from the direct marketing industry, which focuses on the customer, data, measurement, accountability and drives a specific "call to action" is an asset to an organization developing the next generation of persuasive technology solutions. And he also might be the only real adult here."
Chad brings hands-on experience in sales, customer service, operations and general corporate management with startups to large organizations with international footprints. Prior to joining Avant Garde Solutions, Chad held senior management positions with Quadriga Art, Brickmill Marketing Services, MetroGroup, Experian and Metromail. Spannaus has relocated to Montreal from the New York City area.
"I am excited to be joining Avant Garde and part of the high-growth technology industry. I look forward to working which such an out of the box thinking group of scientific hooligans," said Chad.
About Avant Garde Solutions
Avant Garde Solutions is a Persuasive Technology Agency that connects brands with people using technology. Through the creation of tools, software & hardware we enable a seamless experience between humans and machines. Specialties include user-centered interaction design, prototyping & production, data visualization and strategies. The company is headquartered in the heart of Montreal's artistic and independent music scene, the "Mile End" district.
For more information, visit the company's website at www.avgs.ca or follow us on Facebook, LinkedIn, Twitter and Pinterest.
Contacts:
Mathieu O'Connor, CEO
Avant Garde Solutions Inc.
514-664-1044
info@avgs.ca


Copyright @ Marketwire
Related Keywords:
Avant Garde Solutions Inc. , Marketwire, Inc., Marketing Services, Music,
---
Source:Marketwire. All Rights Reserved