More Related Stories
Brands Must Seize the Opportunity to Reach New Audiences through Facebook Graph Search, Advises Punch Communications
January 16, 2013 --
!-- AddToAny BEGIN -->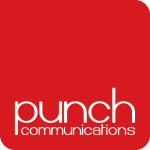 LONDON, UNITED KINGDOM -- (Marketwire) -- 01/16/13 -- Upon Facebook's announcement yesterday (15 January) about the launch of its internal social search functionality, integrated search, PR and social media agency Punch Communications is urging brands to quickly become familiar with the feature and optimise their Pages, posts and websites in order to appear within results, therefore extending their reach.
The new feature is currently only available to US English Facebook users. As it rolls out slowly to the rest of the world, Graph Search will allow further discovery of content shared publicly and by friends on Facebook, making it an ideal channel for brand Pages and posts to have visibility. Furthermore, results can include websites that rank in Bing, as well as Bing ads, so businesses should also focus attention on correctly optimising webpages and Bing PPC campaigns in order to develop a social search presence on Facebook.
Graph Search will differ from a traditional web search platform as users can more easily search phrases that are linked to personal connections and queries; for example, "horror films recommended by my friends in New York", "restaurants in Manchester" or "people who like Android smartphones".
Graph Search will undoubtedly make searching Facebook content easier and provide users with results, which will be akin to recommendations. These results are gathered from profile and brand Page information, likes and check-ins, with status updates and other activities to be incorporated in the future. However, the update presents a challenge for social media marketers as it appears Graph Search results are returned, at least in part, based on the number of interactions and fans the Page has. This means brands must continue to create engaging content which encourages likes, shares and comments to maximise visibility in Facebook search.
Pete Goold, managing director at integrated social media, PR and SEO agency, Punch Communications, says: "As the new functionality is yet to roll out beyond US English users, it may seem difficult at the moment to pinpoint exactly how Graph Search will affect global marketing practices, but plenty is already apparent. There are a wide range of opportunities for brands to positively capitalise on Facebook search and now is the time to become familiar with what industry experts, especially those with access to the tool in the US, are reporting.
"It is clear marketers must immediately strategize and begin to adapt Page information and posts, as well as effectively integrate search engine optimisation efforts, to make sure that they are visible in Facebook search results."
For more information on the range of integrated services offered by Punch Communications and how to capitalise on Facebook's Graph Search, please call 0044 1858 411 600 or visit www.punchcomms.com. Or read Punch's latest Social Media Intelligence document about the new social search feature - http://bit.ly/Punch-Facebook-Graph-Search.
Contacts:
Punch Communications
Pete Goold / Keredy Andrews
0044 1858 411 600
[email protected]
www.punchcomms.com


Copyright @ Marketwire
Related Keywords:
Punch Communications , Marketwire, Internet Technology, Web Search, england, Other,
---
Source:Marketwire. All Rights Reserved