More Related Stories
Brand Marketing Veterans Chris Burggraeve and Ted McConnell Join Syncapse Board of Industry Advisors
Former CMO of Anheuser-Busch InBev and Former Director of Marketing Innovation at P&G to Provide Product and Business Development Strategy for Leading Social Performance Management Firm
November 12, 2012 --
!-- AddToAny BEGIN -->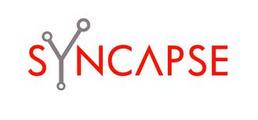 NEW YORK, NY -- (Marketwire) -- 11/12/12 -- Syncapse Corp., the leading social performance management platform for the world's most valuable brands, today announced the formation of the company's board of industry advisors. Industry veterans Chris Burggraeve, Founder of Vicomte LLC and former CMO of Anheuser-Busch InBev, and Ted McConnell, EVP of Digital at the Advertising Research Foundation and former Director of Marketing Innovation at P&G, bring nearly 40 years of marketing, branding and technology expertise to the board. These seasoned marketing executives are providing strategy and insights to advance both product marketing and business development.
Syncapse helps global marketers to understand and optimize, in real-time, the convergence of paid, owned and earned media. Its clients include hundreds of brands from global marketing leaders like Amway, Anheuser-Busch InBev, The Coca-Cola Company, Diageo, L'Oreal and Reckitt Benckiser among others.
"Both Chris Burggraeve and Ted McConnell are among the most accomplished and innovative minds in global brand marketing, technology, measurement and effectiveness," said Michael Scissons, CEO and founder of Syncapse. "Chris and Ted's insights and experience are further empowering Syncapse to understand and improve marketing ROI for the world's leading brands."
"Emerging technologies and channels continue to create a fascinating renaissance in more direct marketing models and more directly managed interaction with people living your brand," said Burggraeve. "When I was a client of Syncapse, they helped our brand teams to understand the social landscape, establish social KPIs and content workflow, and improve our brand performance around the globe. Today, I'm passionate to help the Syncapse team advance its global client footprint and continue delivering the most innovative marketing solutions -- to help brand owners become more effective and efficient."
"If big data platforms are the arms and legs in the body of new marketing, then Syncapse is the nerve-center," said McConnell. "There are a lot of data out there and marketers all have the same question: What does it mean? Syncapse is helping marketers understand this new world, and bridge the gap between legacy models and new ones."
For more than 23 years, Burggraeve has built world-class marketing capabilities in developed and emerging markets for leading global FMCG -- including Anheuser-Busch InBev, Coca-Cola and P&G. His work spans the renovation and reinvention of iconic brands and established brand portfolios, getting marketing and executive teams digitally fit, and the incubation of new revenue streams. He is the President of the World Federation of Advertisers since 2010, and recently began running his own venture portfolio. Additionally, Burggraeve joined NYU Stern as Adjunct Faculty for its Global Programs, and founded Vicomte LLC, a NYC-based marketing and strategy consultancy working mostly with private-equity owned brands (www.vicomte.com).
A digital marketing veteran, McConnell spent 15 years presiding over digital marketing innovation at P&G, where he worked to understand how emergent technology and digital practices could benefit CPG brands. His innovation related work at P&G included building and running a marketing technology lab, and an assignment as the Corporate Futurist. Currently, he serves on the boards of select technology startups and is EVP of Digital for the Advertising Research Foundation.
About Syncapse Corp.
Founded in 2007, Syncapse Corp. is a global leader in enterprise social performance management for the world's leading brands. The Syncapse Platform is secure, SaaS-based technology infrastructure tailored for large global brands and enterprises. The Syncapse Platform gives brands the ability to manage and amplify communications, measure engagement, and analyze paid, earned, and owned social media across multiple markets, brands, and channels, with a single turnkey solution. Syncapse has a team of passionate social media and advertising professionals, key partnerships with companies like Facebook, Twitter and Google, and global reach to help those companies that need to better harness their social marketing and engagement programs. To learn more, visit www.syncapse.com.
Media Contact:
Joe Ferrary
HORN. on behalf of Syncapse Corp.
[email protected]
(646) 202-9785


Copyright @ Marketwire
Related Keywords:
Syncapse Corp., Marketwire, Business,
---
Source:Marketwire. All Rights Reserved