More Related Stories
Bitdefender Provides Free Removal Tool for 'Piracy' Trojan
Ransomware Threatens Millions With Fake Message From Police
November 15, 2012 --
!-- AddToAny BEGIN -->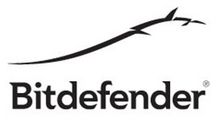 BUCHAREST, ROMANIA -- (Marketwire) -- 11/15/12 -- Bitdefender®, the award-winning provider of innovative antivirus solutions, has released a free tool to remove the "Piracy" Trojan that infected millions of users worldwide with a fake police message accusing them of piracy.
Users infected with Trojan.Ransom.IcePol can install the Bitdefender tool to wipe the malicious software from their computers and restore their devices by visiting http://download.bitdefender.com/removal_tools/BDRemoval_Trojan_Ransom_IcePol.exe and running the tool in Windows' Safe Mode.
"The Piracy Trojan capitalizes on that same sudden jolt of fear people experience when they hear a police siren and see flashing lights behind them on the road," said Bitdefender Chief Security Researcher Alexandru Bălan. "The Trojan scans the victim's IP address, tells him the message is from police, and then accuses him of an offense he did not commit. Unlike older ransomware threatening fines for zoophilic pornography, this particular Trojan focuses on copyright infringement. It's highly effective."
With piracy losses rising to billions of dollars a year and millions of computers worldwide harboring pirated files, software, music, movies and more, the Piracy Trojan can claim victims in almost any country and any social group.
The Trojan intimidates users with localized messages coming from police offices in countries such as the US, the UK, Germany, Austria, Holland, and Romania. Cyber-criminals demand victims pay as much as $200 USD, sometimes converted into local currency. To add credibility to the fake message, they even warn about payment scams through a fraud alert.
With its roots in Russia, ransomware is a class of malware used for extortion that blocks access to the computers it infects, asking for money to remove the restriction.
About Bitdefender®
Bitdefender is the creator of one of the world's fastest and most effective lines of internationally certified internet security software. Since 2001, the company has been an industry pioneer, introducing and developing award-winning protection. Today, Bitdefender technology secures the digital experience of around 400 million home and corporate users across the globe.
Recently, the company won a range of key independent recommendations in the US, UK and across Europe, including ConsumerSearch, Stiftung Warentest and Taenk. Bitdefender antivirus technology has also finished top in leading industry tests from both AV Test and AV-Comparatives. More information about Bitdefender's antivirus products is available from the company's security solutions press room. Additionally, Bitdefender publishes the HOTforSecurity blog, a sizzling blend of steamy computer security stories and stimulating visuals that spotlights the seedy underworld of internet fraud, scams, malicious software -- and gossip.
Contact:
Kyrk Storer
HORN.
[email protected]
415.905.4012


Copyright @ Marketwire
Related Keywords:
malware, antivirus, security solutions, online security, computer security, phone security , Russia, Germany, Austria, Holland, Marketwire, Music, Internet Technology, Internet, russia,
---
Source:Marketwire. All Rights Reserved