More Related Stories
Appsecute Unveils Future of IT Operations at CloudBeat
Appsecute shows seamless Heroku and Cloud Foundry integration, allowing IT to support the cloud platforms developers want to use
November 29, 2012 --
!-- AddToAny BEGIN -->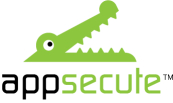 SAN FRANCISCO, CA -- (Marketwire) -- 11/29/12 -- Appsecute, the company that bridges the divide between developers and IT, today unveiled the world's first multi-platform management tools at VentureBeat's CloudBeat conference in Redwood City, CA. One of seven finalists in the CloudBeat Innovation Showdown, Appsecute gave a live demonstration of seamless integration between Heroku and Cloud Foundry based cloud platforms.
"We are thrilled to be able to demonstrate our vision for the future of IT operations to the audience at CloudBeat," said Tyler Power, founder and CTO of Appsecute. "We think we can show a way for IT to support the platforms developers want to use, rather than trying to impose a single common environment for all developers within a company."
Cloud computing is delivering agility, flexibility and cost savings for businesses. Platform as a Service (PaaS) promises to take this to the next level by delivering big reductions in the time to market and cost of running cloud-based applications.
"Developers are adopting PaaS, using a mixture of tools, platforms and languages to get the job done faster and easier than ever before. But this introduces a huge chasm between the developers and the IT department," says Power. "IT are often criticized for being controlling and lacking agility, but they have strategic and legal requirements they must deal with that PaaS doesn't address. This prevents the true value of PaaS from being released."
The result of this conflict is the creation of 'shadow IT,' where developers work around the IT department and run their own IT infrastructure in the cloud. PaaS makes this even easier by eliminating much of the operations work required to run cloud-based applications.
Combining PaaS with tools that facilitate collaboration and visibility, Appsecute builds a bridge between IT and the business. Developers can perform the operations role as 'devops' for some systems, while handing over responsibility to IT for more mission-critical production systems. Live in several hundred beta customers' organizations, Appsecute is delivering developer agility, with IT visibility, today.
About Appsecute
Appsecute bridges the chasm between business and IT, delivering collaborative management tools for PaaS. To learn more visit https://appsecute.com
Add to Digg Bookmark with del.icio.us Add to Newsvine
Mark Cox
Appsecute
Email: Email Contact
Phone: (415) 800 3770


Copyright @ Marketwire
Related Keywords:
Appsecute Limited, Marketwire,Business,
---
Source:Marketwire. All Rights Reserved